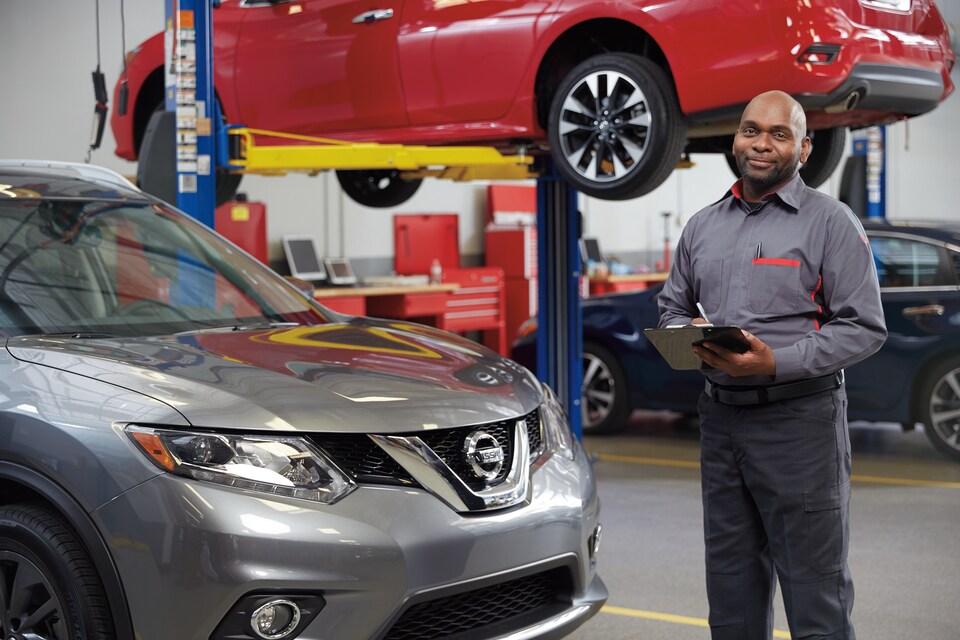 ​
Spring is officially here and with the change in seasons come ample opportunities to get organized and prepare for new beginnings. That makes this the perfect time to bring your Nissan in to our service center at Brown's Fairfax Nissan for a bit of spring service! Winter can be rough, especially on your vehicle, but our team can give your ride much-needed maintenance and make sure that it's ready to make the transition into warmer weather without a hitch!
Here are a few of our most common spring services:
Wiper Blade Replacement
Cold weather, ice, and snow can damage or crack your windshield wiper blades, which can be a pain when spring rains start to hit. If your wiper blades are looking worse for wear near Fairfax, we can replace them with a fresh set.
Under-the-Hood Check
There are a number of components to deal with under the hood and none of them take too kindly to freezing on and off for several months. We'll check your engine, belts, hoses, fluids, and other key parts of your vehicles integral systems to help make sure that you won't run into trouble as temperatures climb around Washington, DC.
Wheel Alignment
Roads don't particularly like winter weather and often end up pretty rough, which can take a toll on your vehicle. All those bumps and potholes may have knocked your wheel alignment out of whack, but we can set things straight again at our service center!
Schedule Service
If your vehicle is due for service near Washington, DC, schedule an appointment at our service center in Fairfax today! We're happy to help our customers in the Alexandria, Manassas, Centreville, Vienna, and Springfield areas get their vehicles in shape for spring with genuine Nissan parts!