Several years ago, the Nissan LEAF electric vehicle was unleashed, providing drivers from all over northern Virginia and beyond an alternative to the typical gas-powered cars seen everywhere. Today, Nissan is looking to expand its EV lineup with a couple concepts that were recently unveiled at the Tokyo Motor Show. Funky and stylish, the new Nissan Ariya Concept and IMk Concept present new EVs that are designed to incorporate subtle but stylish looks with ultra-green driving, and we here in Fairfax are excited to see what these concepts will one day bring stateside.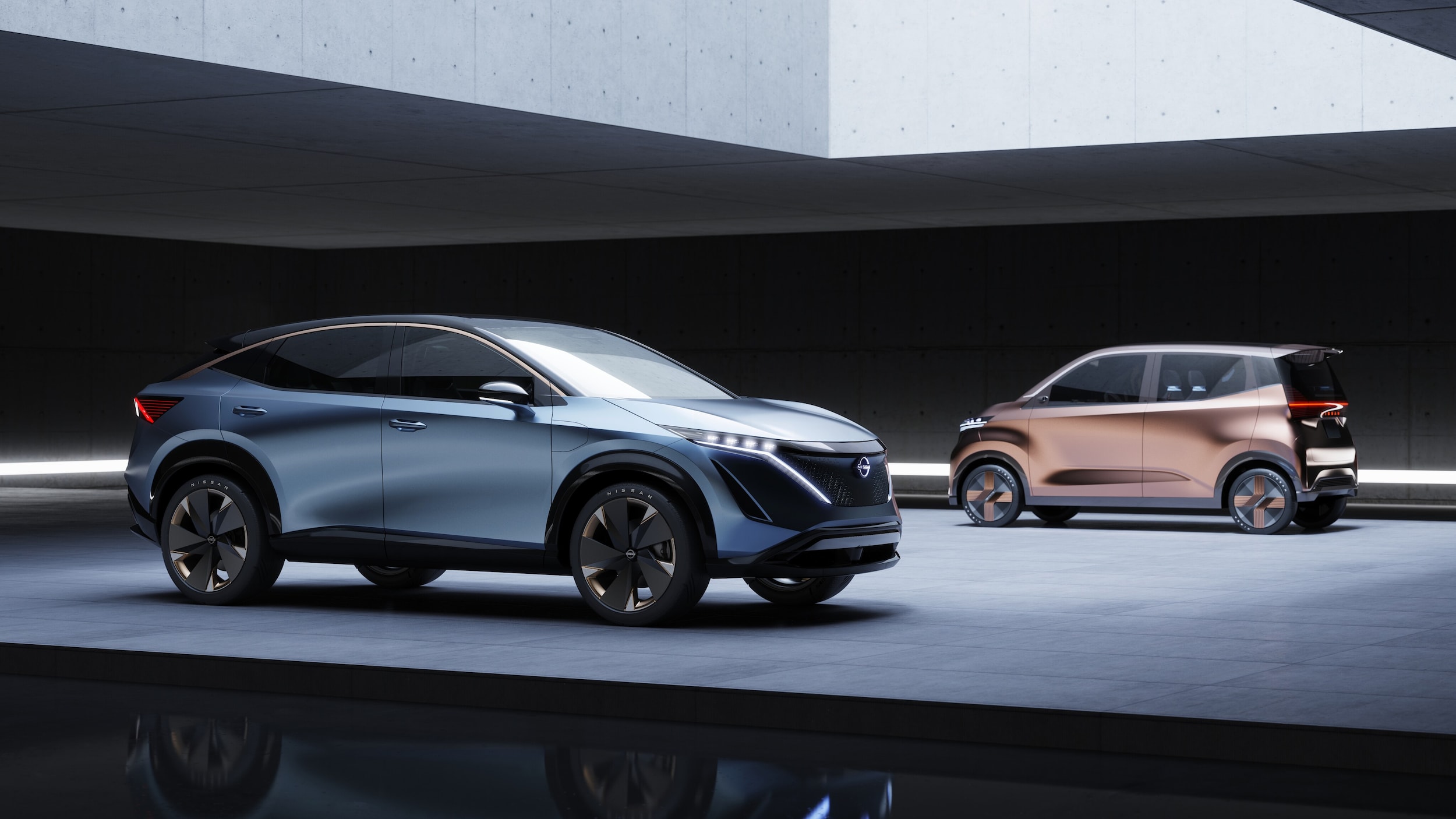 Borne out of the brand's Nissan Intelligent Mobility movement – which looks to revolutionize how vehicles are made, how they drive, and how their vehicles interact with drivers and the communities they travel through – these concept EVs look to offer more alternatives to gas-powered rides. Along with high-end EV technology that delivers smooth capabilities and quiet driving, the Ariya Concept and IMk Concept deliver the kinds of futuristic and minimalistic styling that Nissan is known for, especially with its latest innovations.
Interested in switching it up to an EV, but getting impatient for these new concepts to make their U.S. debuts here at our Fairfax, VA Nissan dealership? The latest LEAF editions are now here in our new Nissan lineup, offering a taste of what getting around northern Virginia and the Fairfax area is like with a high-end EV with all the amenities and features you could possibly want.
With Nissan, innovation is always on the horizon, and these future EVs are adding to our excitement. Learn more or check out the current LEAF by visiting Brown's Fairfax Nissan today.