When you visit our Fairfax, VA Nissan dealership looking for a hardworking truck for either heavy hauling and towing around town, or set up for exciting off-road adventures, you'll be more than impressed with the current version of the Titan, our full-sized pickup offering. Adding more power with its standard V-8, updated safety technology and a new look inside and out, the upcoming 2020 Nissan Titan is worth waiting for its release, due here in Fairfax early after the New Year. Visit us today and learn more about the 2020 Titan if you'll be in the market for a highly capable truck for towing, hauling and off-roading around northern Virginia and beyond.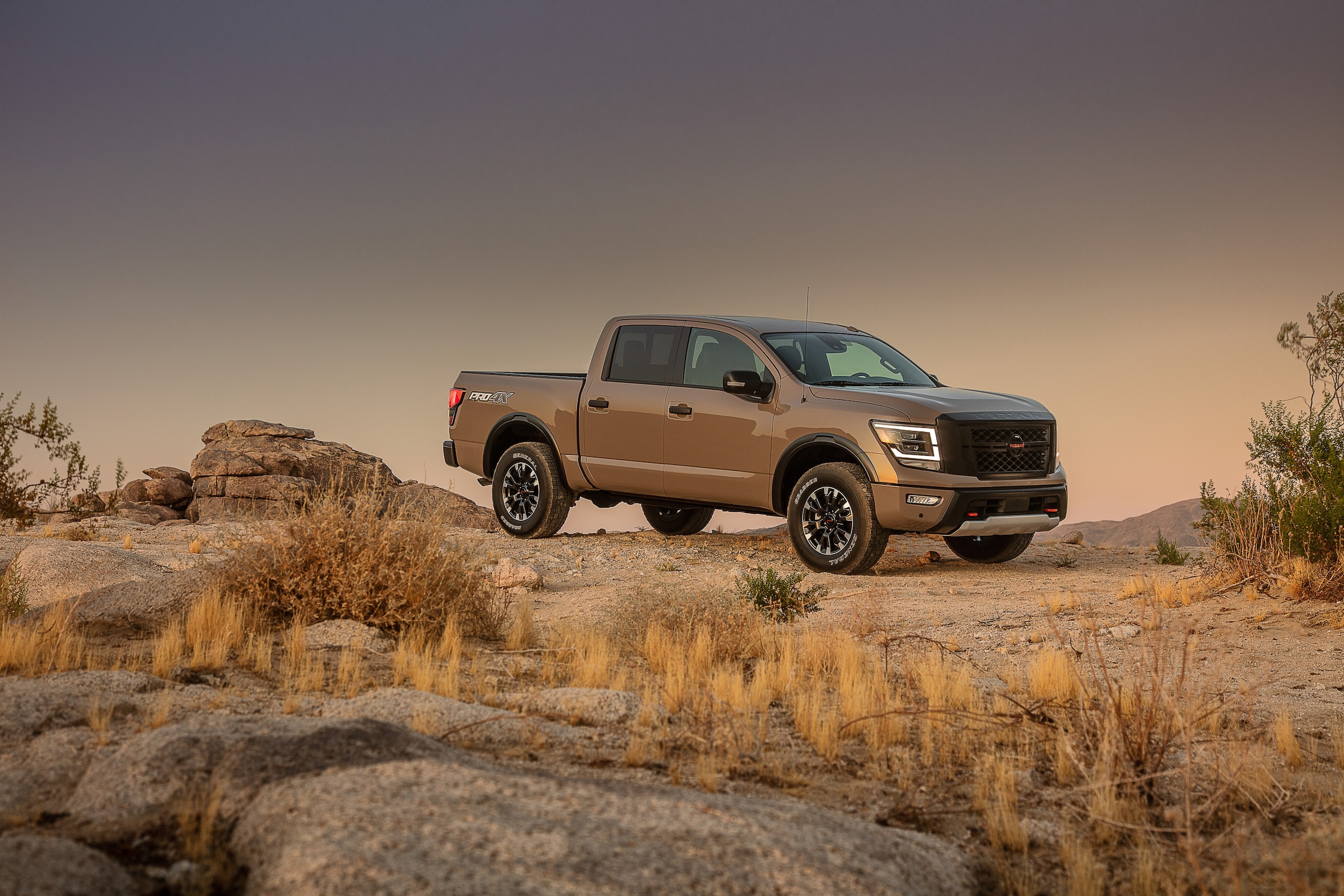 Though there's a lot in this updated truck, the highlight of the 2020 Nissan Titan is its class-leading standard V-8, producing 400 horsepower right on the money, with a remarkable 413-pound-feet-torque rating, which is bound to boost the already capable truck's towing and hauling. For carrying a trailer, boat or anything else behind your truck, you can easily find the right setup for your specific needs, and you'll drive around Fairfax and northern Virginia with confidence that your Titan can get the job done.
There are plenty of other upgrades in the new 2020 Titan, including a fully standard suite of safety equipment. Including automatic emergency braking, pedestrian detection, blind-spot warning, rear cross-traffic alert and much more, you'll navigate tight city streets or the ever-busy Beltway with an added sense of confidence. Those high-end features found in many other new Nissan models combine nicely with the updated exterior and interior styling, with a cabin that sees a new look with its front touchscreen infotainment console as well.
Learn more about what the 2020 Titan will bring to the roads near here by making your way over to Brown's Fairfax Nissan today.