The new Nissan Rogue Sport was a recent variant of one of our flagship crossovers that aimed for a youthful appeal and a smart in-town traveler, and it was clearly a huge success. But now with the current new Rogue Sport, available at our Fairfax, VA Nissan dealership, an all-new look with added equipment, updated tech and more upgrades presents one of the best subcompact crossover setups available in this area of northern Virginia. Check it out now by visiting us today and we'll be happy to take you for a test drive in the new Nissan Rogue Sport.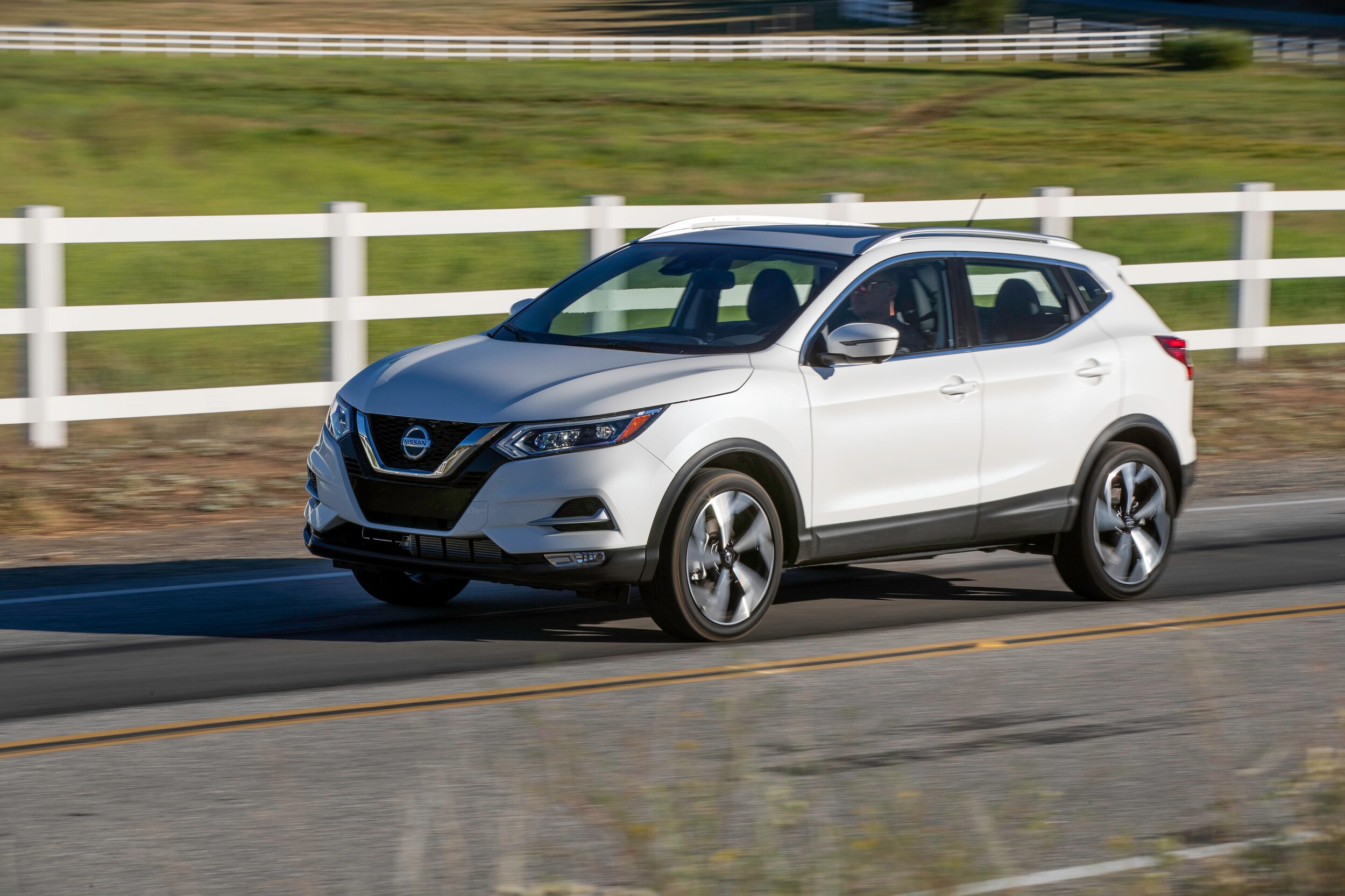 The major changes for the latest new Rogue Sport are seen in the front end, with a redesigned hood, bumper, V-motion grille and some new lighting arrangements. It's remarkable what a front-end restyling can do for the entire look of any vehicle, and that sentiment continues with the updated wheels and tires found on this crossover. While remaining the same affordable and sensible compact crossover for driving around Fairfax or in any other city, the latest Rogue Sport gets a refreshing new look that you'll certainly appreciate.
Of course the upgrade goes further than just some welcome stylistic tweaks and updates. Inside, some new safety features are now standard, which is becoming more commonplace throughout the entire new Nissan model lineup found here in Fairfax. With features like automatic emergency braking, pedestrian detection and rear automatic braking standard for the new Rogue Sport, your dollar takes you further, adding the kinds of driver aids you'll want for driving throughout town or anywhere in northern Virginia.
The new Rogue Sport has a fresh new look and some great additions in terms of technology, so check it out today here at Brown's Fairfax Nissan where it's available for you to test drive.