Part of our Buy Happy philosophy that's featured here at our Fairfax, VA Nissan dealership is the idea that we always do right by each and every customer. That's a nice sentiment, and we find plenty of returning customers who appreciate seeing that in action. But for any kind of shopper, it's the real-world value from our Buy Happy benefits included with our used vehicles that really drives home the point. See if there's a certified pre-owned Nissan or other kind of used car that works best for you, then learn about how our Buy Happy benefits can provide substantial value to your purchase.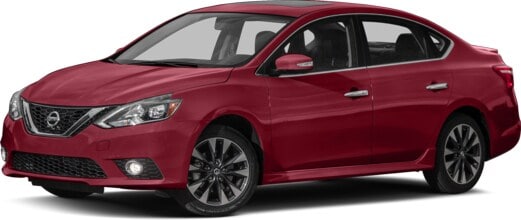 When you buy used here at our Nissan dealership serving Washington D.C., you're going to pay lower than market rate prices, as according to Kelley Blue Book, an industry leader in evaluating car prices. So right away the used car you buy from us will already be a great deal. From there, we add all sorts of other benefits. You'll receive a free CARFAX vehicle history report and a limited powertrain warranty. We also provide a three-day vehicle exchange program, so if you suddenly find yourself unsatisfied with the used vehicle you buy, we'll arrange for you to make a smart switch.
Additionally, there are all kinds of perks with our service center here in Fairfax when you buy a used vehicle. We'll provide complimentary state inspections for however long you own the car you bought from us, while we also deliver free written auto body repair quotes before you commit to getting the work completed. Saving you up front with guaranteed low used car prices and providing added perks with our service department is what our Buy Happy philosophy is all about, so consider the additional value it provides with your next vehicle.
Brown's Fairfax Nissan is proud to offer these Buy Happy benefits so shop for a used car today, either right here at our dealership or online.