2017 Nissan Rogue vs. the 2017 Toyota RAV4
The Nissan Rogue has quickly made itself in the crossover market thanks to its coupe-like styling, exceptional performance and versatile cabin. Drivers can choose between several different trim levels, including the S, SV, Midnight Edition, SL, SV Hybrid, and the SL Hybrid. The base-model highlights its capabilities with LED lighting, advanced Drive-Assist® display and the versatile Divide-N-Hide® Cargo System.
Now that you know what type of driving experience the 2017 Nissan Rogue delivers, let's take a closer look to see how it compares to competing models, like the 2017 Toyota RAV4.

Test Drive a 2017 Nissan Rogue Today!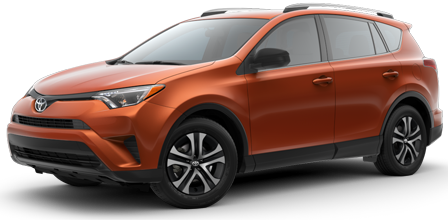 The 2017 Nissan Rogue takes on the Competition in Fairfax, Alexandria, Manassas, Centreville, Vienna, Springfield, and Washington DC
Comfort and Convenience: While both base-models come standard with seating for up to five passengers, the Nissan Rogue offers two optional seats for those looking to add a little more space for their children or four-legged friends. This feature is not available on the Toyota RAV4.
Fuel Economy: Despite Toyota's attempt to position itself as a leader in fuel-economy, the Nissan Rogue outperforms the Toyota RAV4 in this category as well. In fact, the Nissan Rogue delivers up to 26 city, 33 highway mpg. The Toyota RAV4 offers 23 city, 30 highway mpg. 
Cargo-Hauling Capabilities: Do you see a lot of weekend adventures in your future? The Nissan Rogue proves it's more accommodating than the Toyota RAV4 with its Divide-N-Hide® Cargo System, which boasts 18 adjustable variations between the cargo and occupant areas.